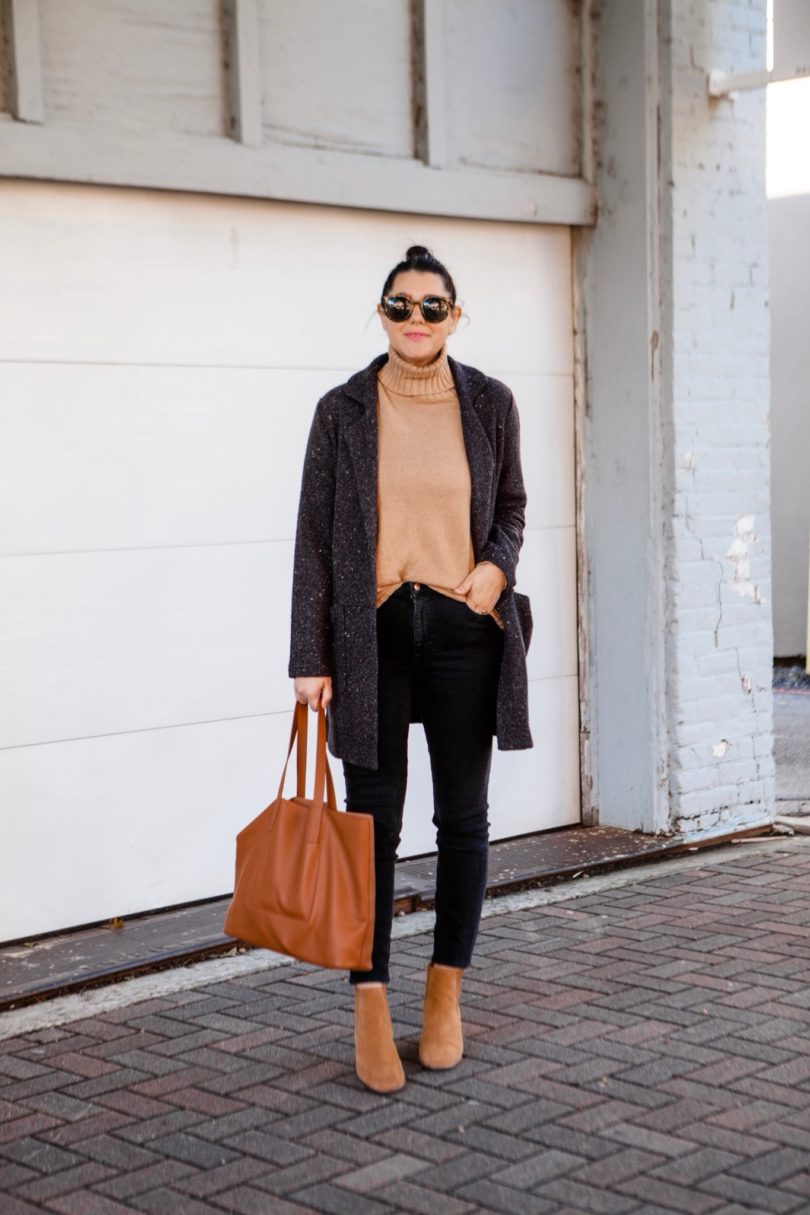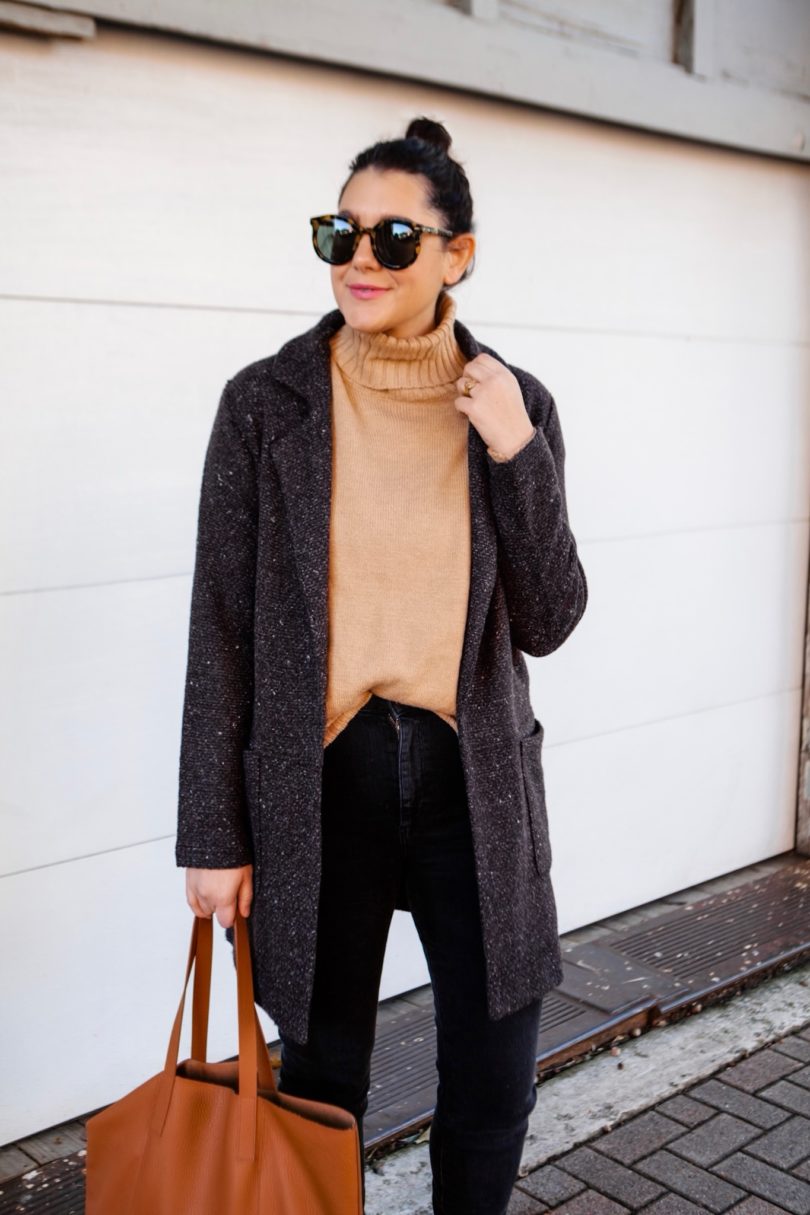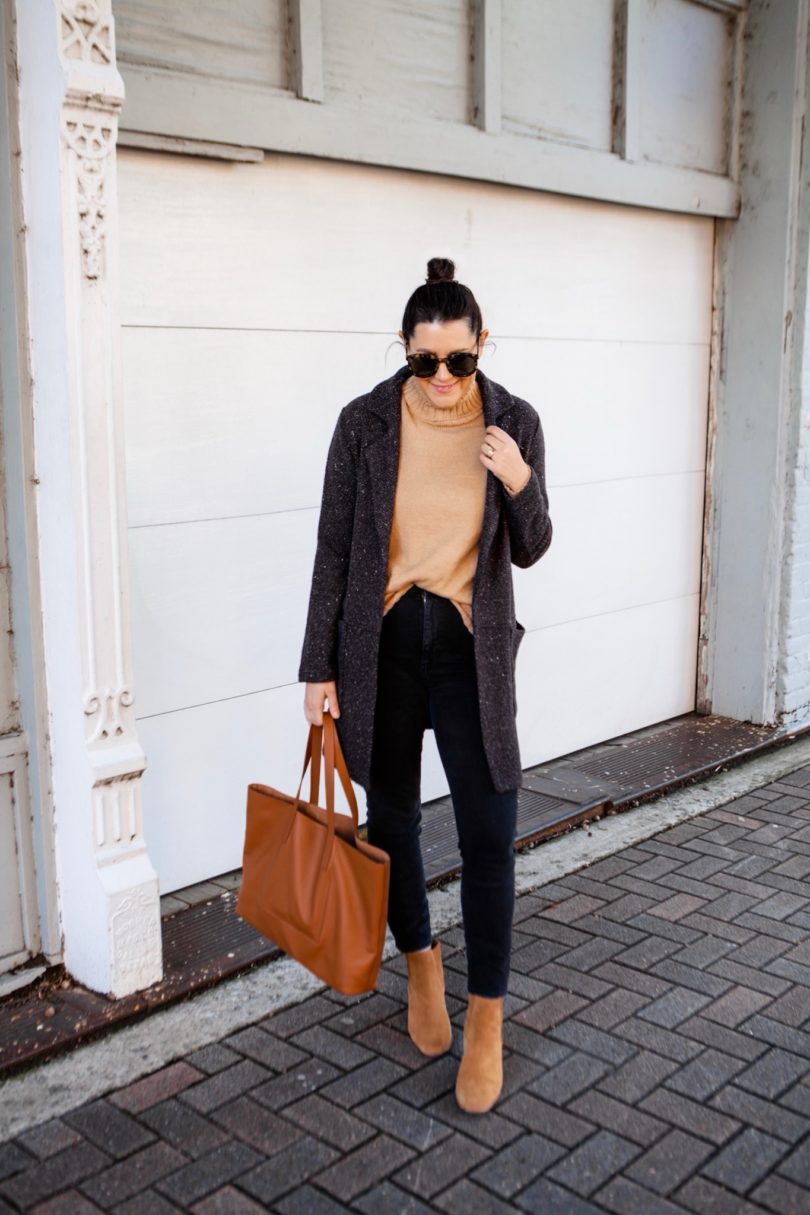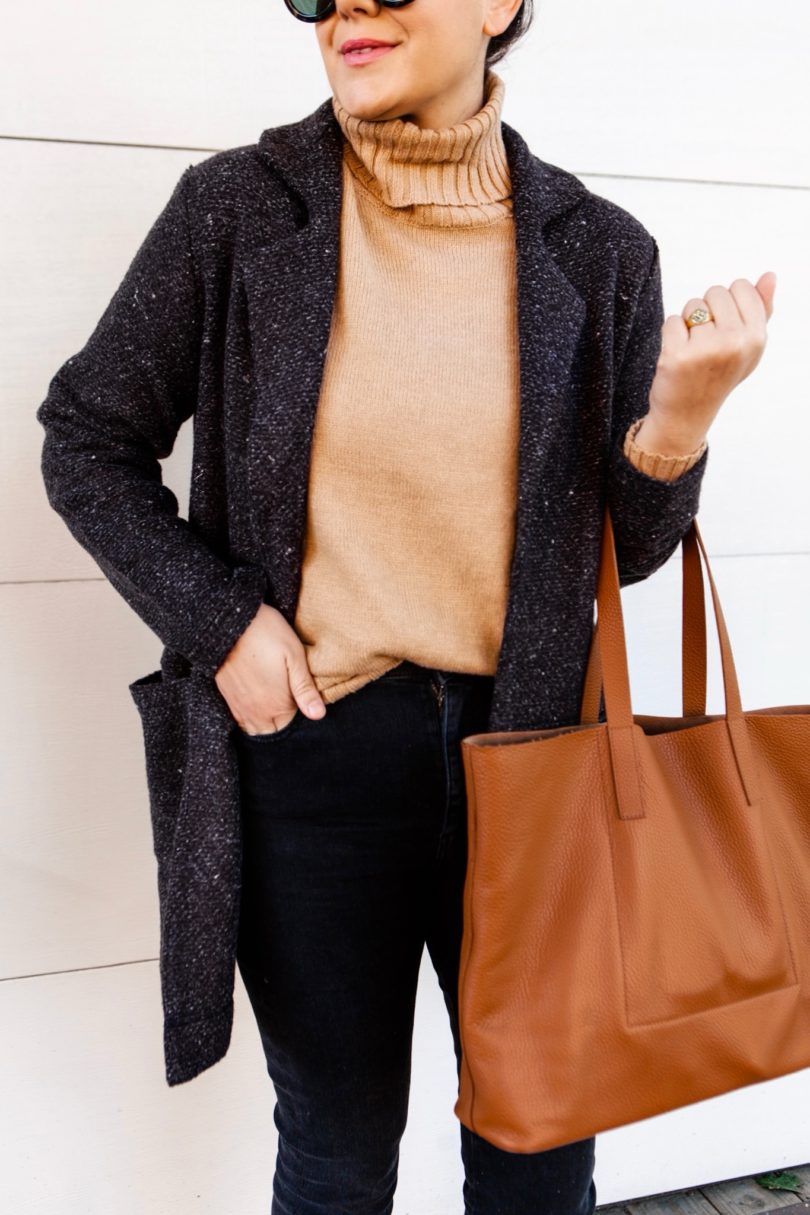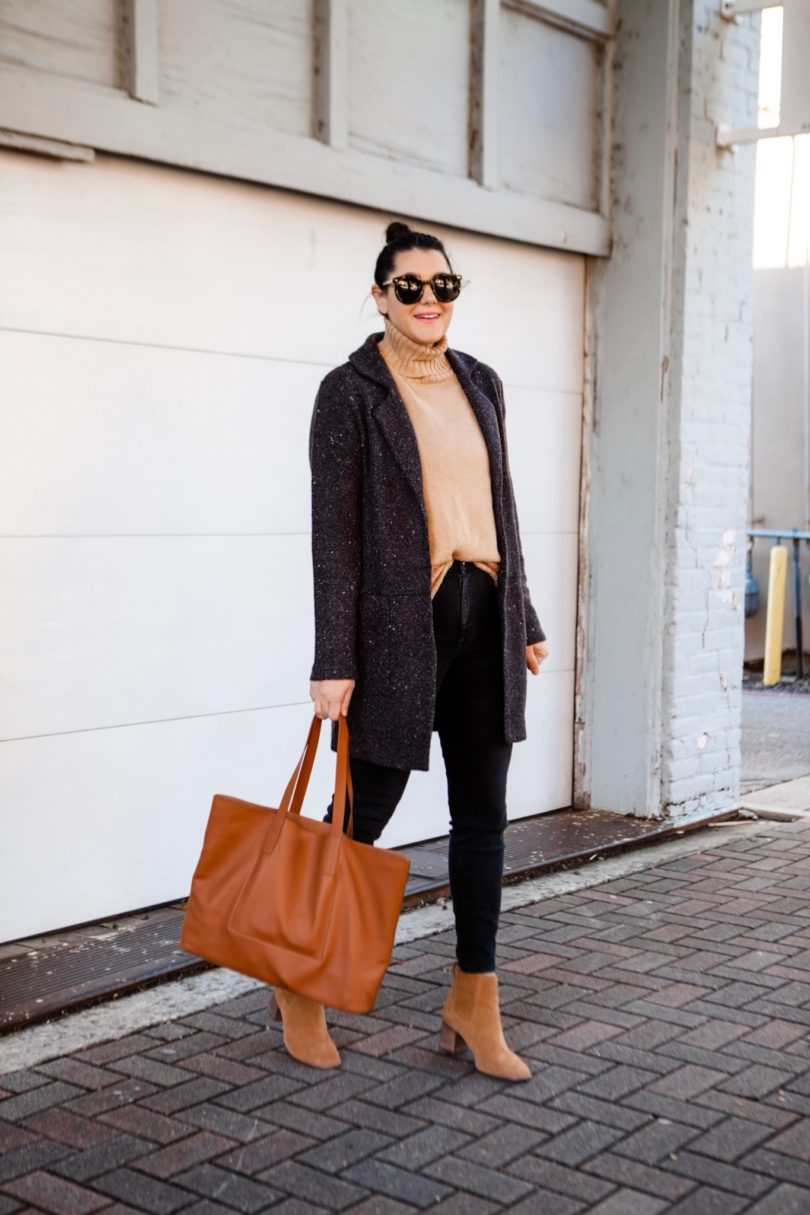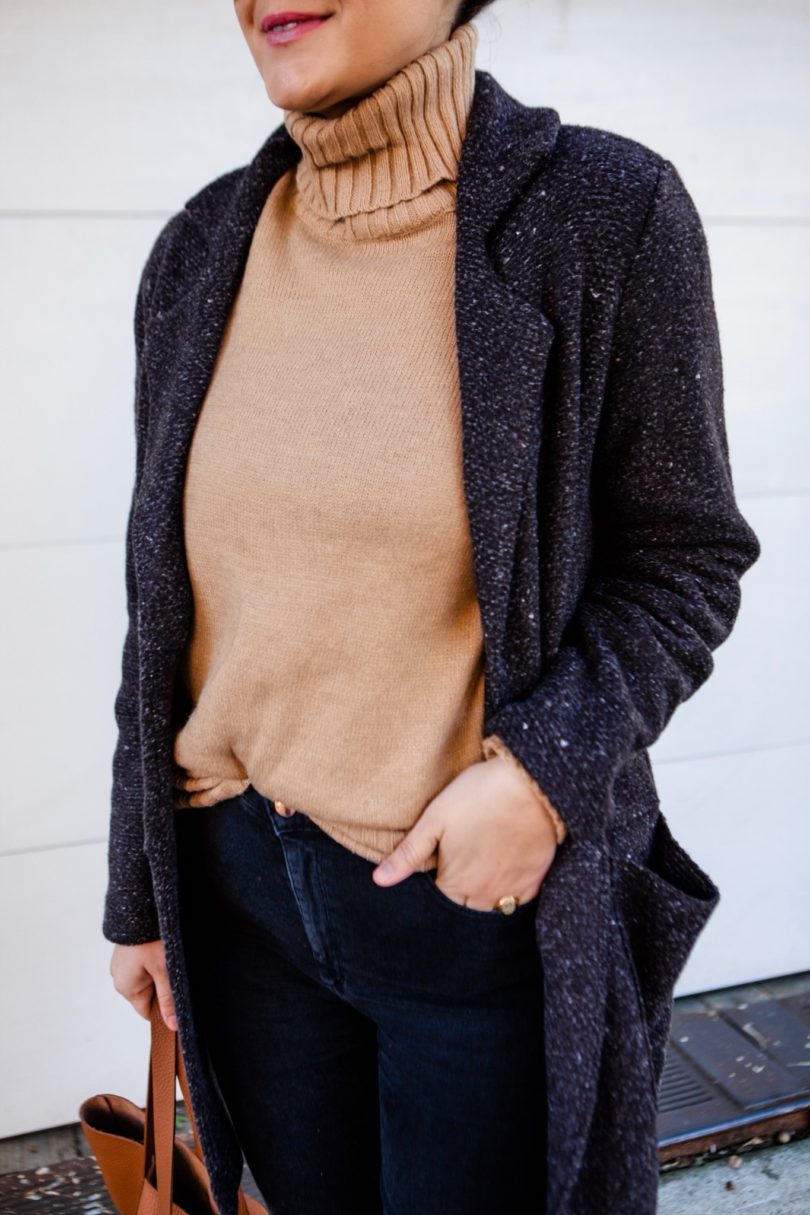 If you thought 'hey, wHat a cute CARDIGAN she's wearing', well, well, I've got News for you: it's not just a CARDIGAN, it's a COAT-igan. At least that's what Target called it, and honestly, I love it. I'm here for all combinations of words and styles. If we want to mix a CARDIGAN with a coat and give it a New name, I subscribe to it 1000%.
While this CARDIGAN, sorry coat, is definitely thicker than your average CARDIGAN, I would never suggest it as a coat. Unless you are a bear and then you would be fine because of your outer fur. So while I'm here for the style and word combinations, I don't think this really qualifies as a coat. I'm so sorry to Target, but this is a chunky cardigan. Thick-igan. No, I shouldn't have written that and I apologize for hurting your eyes and brain over it. (For those wondering, there is no delete button on my keyboard. It was dropped years ago.)
However, I really like this cardigan, it is a mixture of coat, cardigan and blazer, so you can combine it with a t-Shirt, camisole or even a SWEATER. It may seem strange to Layer a SWEATER over a sweater, but this cardigan isn't thick enough to bulk you up, so Layer it up. You can find this cardigan for under $50 here!
You can find my camel sweater, also from Target, here!