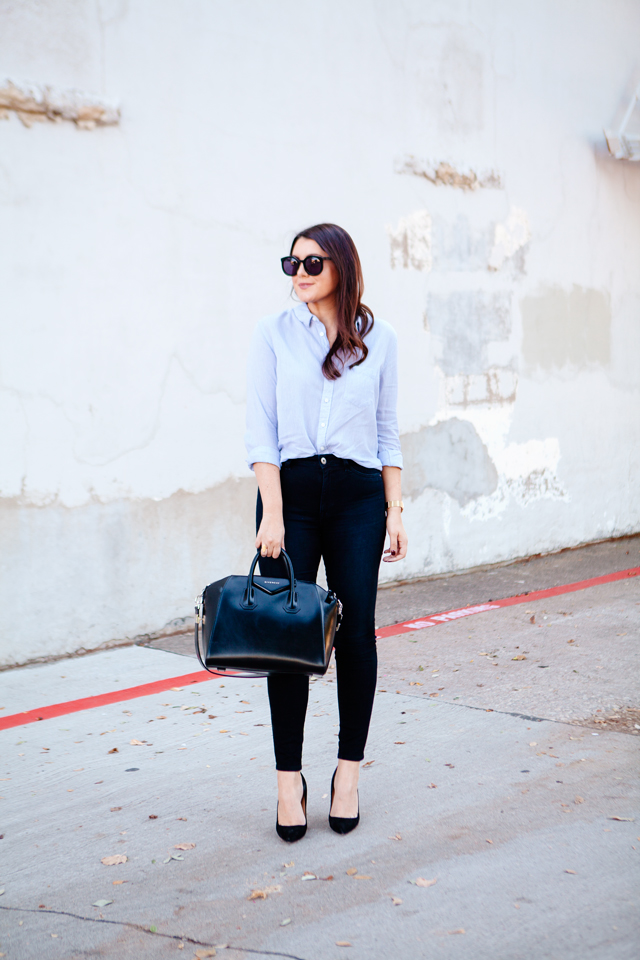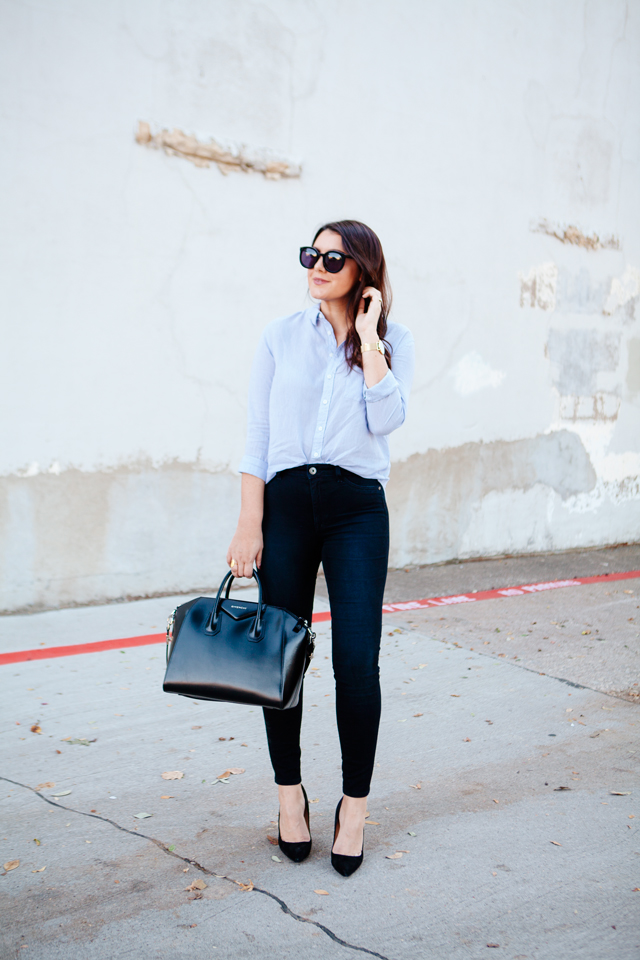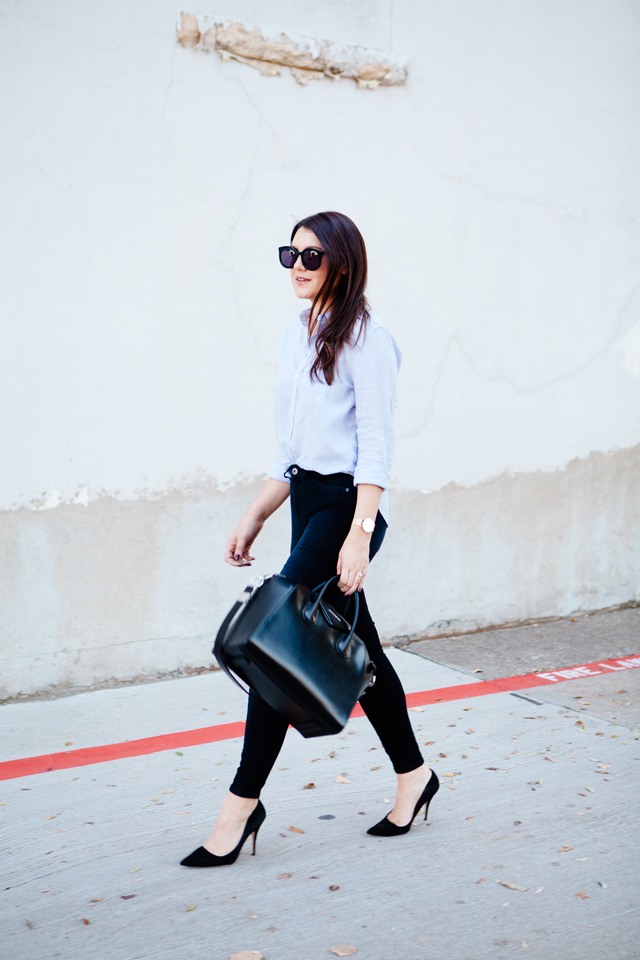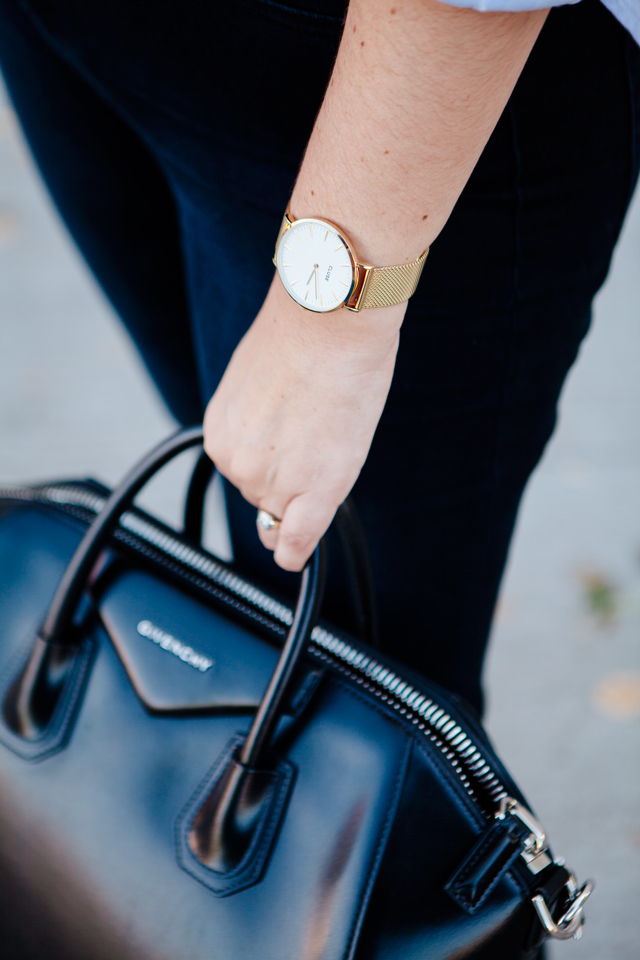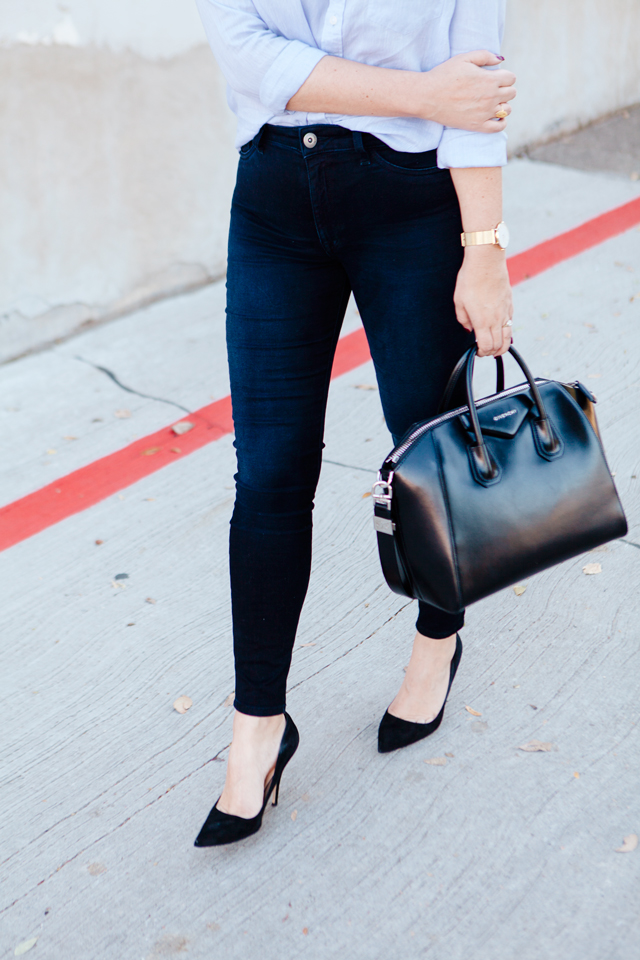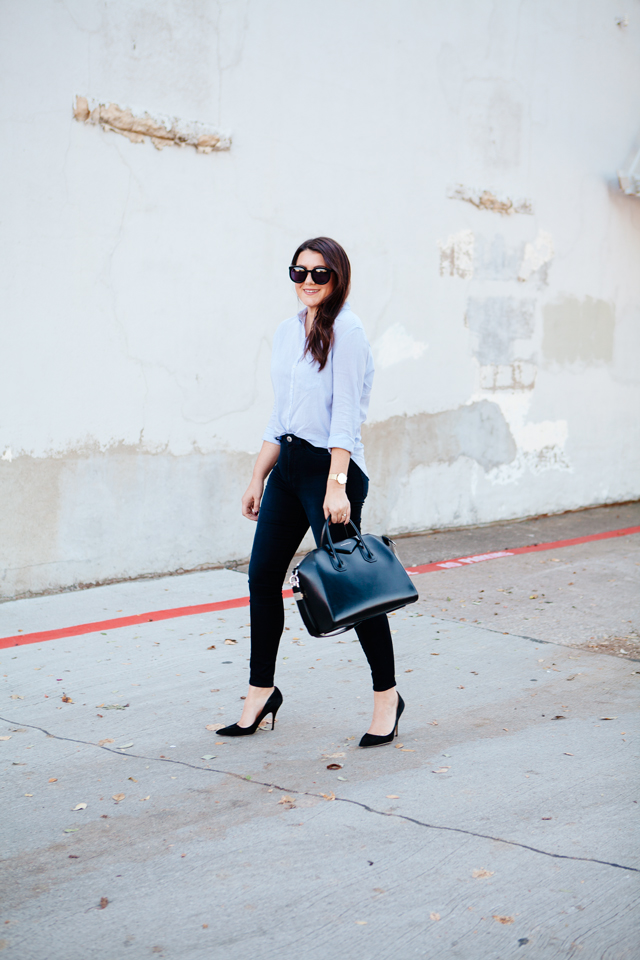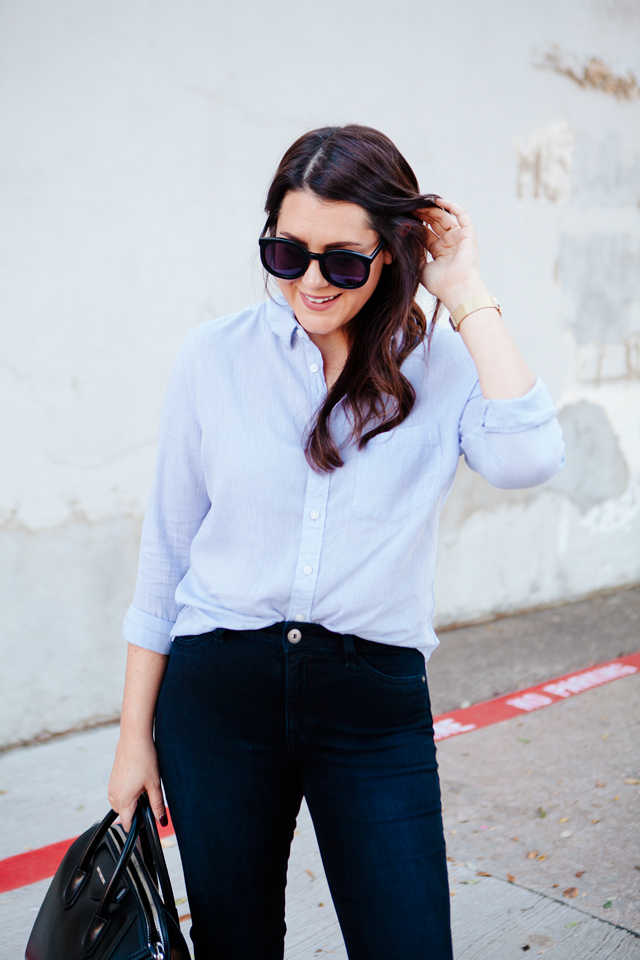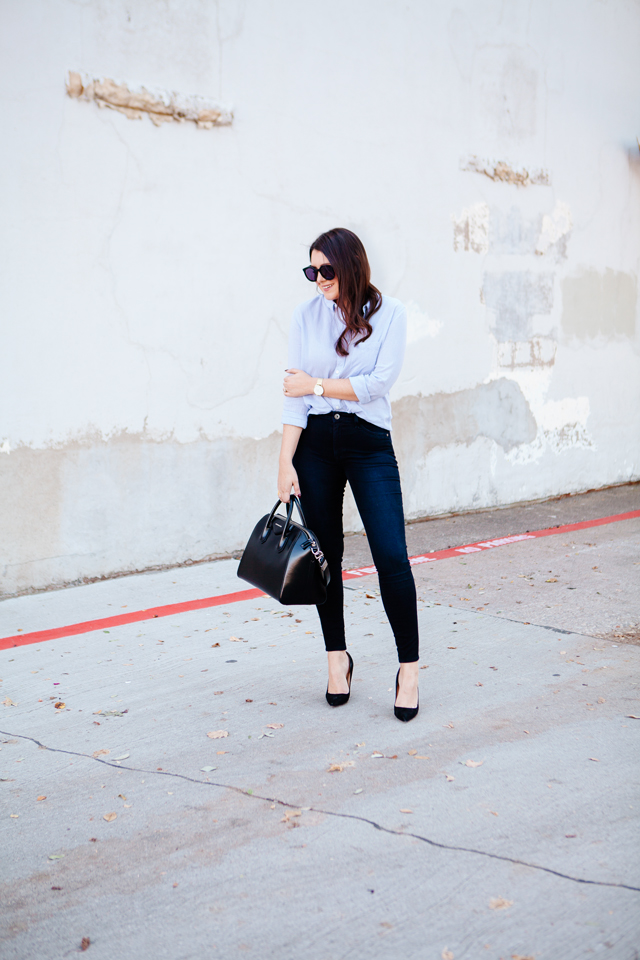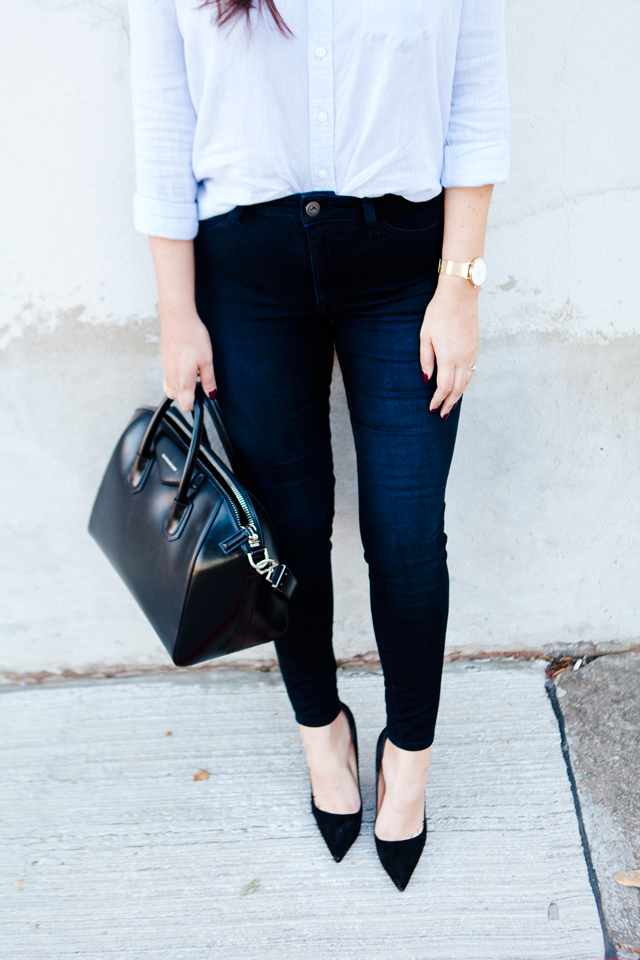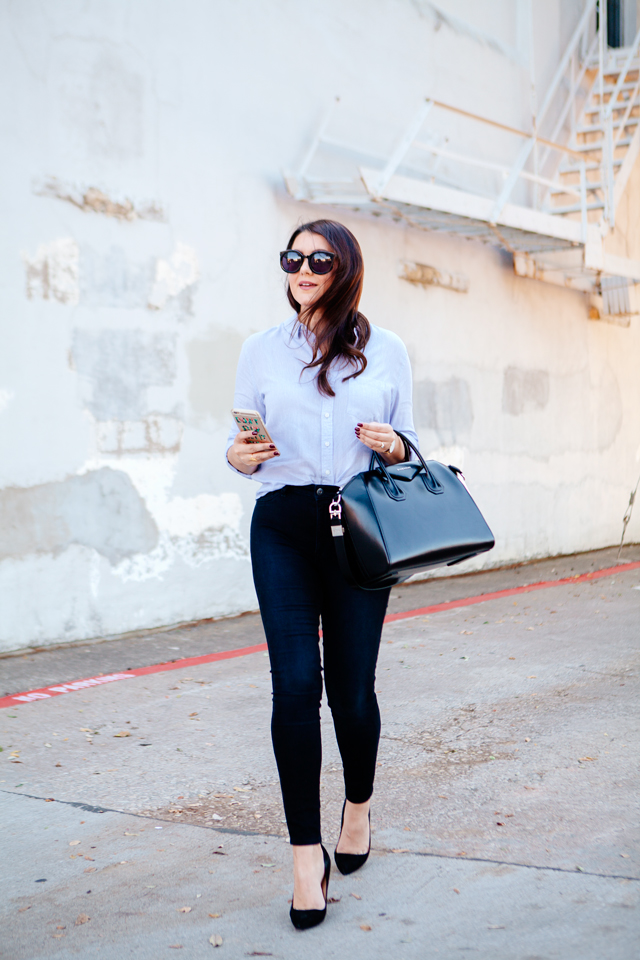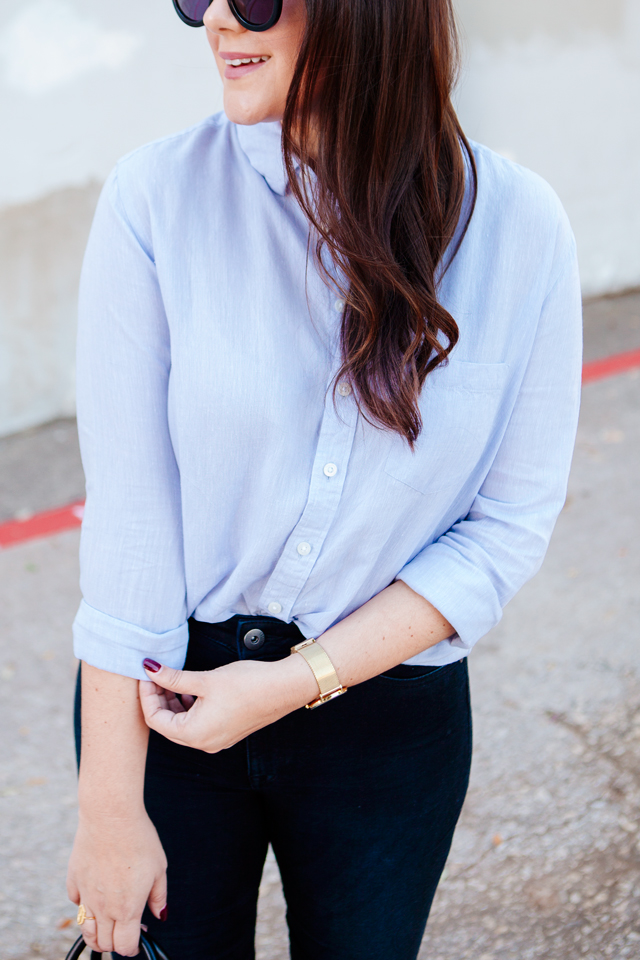 Since I've started working from home, I've picked up some habits tHat I need to adhere to in order to get all of my work done. My number one rule? Always get up and dress for work. I find that if I get up early, get ready, and go to my office like I would if I worked somewhere other than home, then it would be a more productive and successful day. Every time. And yes, even in the shoes.
And I have a certain formula for this look: I call it my uniform.
Although I admit my 'everyday uniform' is more casual these days, I generally go for my typical uniform, an easy equation that usually combines heels (or extremely flats), skinny jeans, and an easy TOP. So I find myself searching my closet more and more for the perfect pair of jeans, since I wear a pair at least 2-3 times a week. After many tests with different brands of denim, I now have two criteria for any pair of jeans, from lowest to highest priced: they should not stretch out during the day, and they should be flattering. That's it, just two tests to pass. Should not bethatHard to find the perfect denim, right? Right?If only it were that easy to find good denim.
I recently got the chance to try the New DL1961 jeans (these are from the Jessica Alba collection) and thought why not give them a try. I've worn DL1961 in the past and liked the fit, but when I put these on I instantly fell in love with this pair. They are high waisted, which is my favorite style. And guess what? They do not stretch throughout the day. In fact, I brought them to Switzerland with me and they still don't stretch. I think it's the stretch in the denim that helps them keep their shape, but whatever it is, it's working. I'm really a fan. Any jean that does what it promises is a true friend of mine.
This TOP plus these jeans make a fail-safe outfit that always works. You'll get a promotion soon, I know.
What is your work, or work from home, uniform? I would like to know!
*This publication was created in collaboration with DL1961. Thank you for supporting the brands that support this blog!